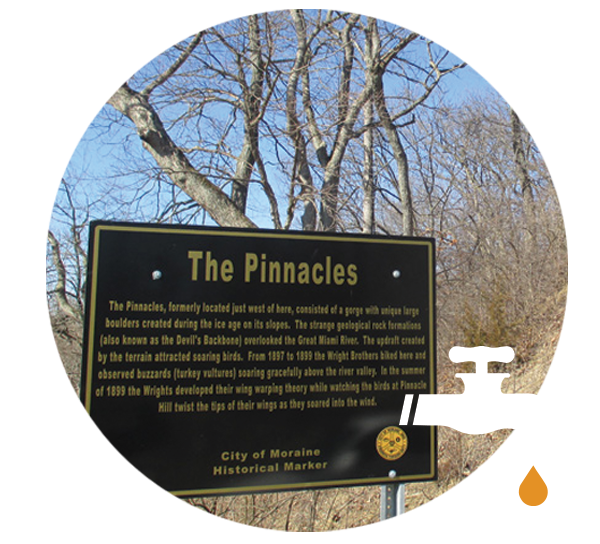 Service Area Locations
Moraine, OH Plumbing & Drain Services
Are you looking for affordable plumbing services in Moraine, OH? Five Star Dayton Plumbing is your trusted plumbing contractor for professional commercial and residential plumbing services, including general repair and maintenance, excavation for sewer and pipe lines, drain repair, clogged drains, pipe problems, toilet repair, emergency plumbing services around the clock, and even full bathroom remodels. We're proud to service Dayton, OH with our five-star rated plumbing services!
If you're a resident, home or business owner in the Moraine, Ohio area in need of expert level plumbing assistance, give Five Star Dayton Plumbing a call now! No matter how big or small the job, we always stand behind all of our work as a local-owned, family-operated plumbing business serving the Greater Dayton, OH and Greater Cincinnati, OH areas. Get a free online quote now!
Residential & Commercial Plumbing Repair, Maintenance & Installation in Moraine, OH
Known for its manufacturing history, the City of Moraine is located south of Dayton in Montgomery County. The population is just under 6,500. The area was once part of Van Buren Township and prior to that it was part of the City of Kettering for a brief period of time.
Moraine is the home of the Dayton Wright Airplane company, which was sold to General Motors in 1919. In 2014, GM Moraine Assembly was purchased from IRG by China-based Fuyao Glass Industry Group.
For those visiting, Moraine also has an excellent parks department that includes an indoor recreational center (the Payne Recreation Center), the Gerhardt civic center, several bike trails and a system of small neighborhood parks. The Deer Meadow Park has a skate park and pond that is stocked with several types of fish for fishing. The park's entrance connects to the city's three-mile bike trail, which follows Pinnacle Road to Main Street, then connects to the Great Miami Recreational Trail.
Moraine gets its name because of the vast amounts of sand and gravel deposited over the terrain by the prehistoric Wisconsin glacier. The area is believed to have been home to the prehistoric Adena and Hopewell cultures.
Residents and business owners in Moraine have a trusted source when it comes to expert local master plumbing services at a fair price. If you're looking for local plumbing services in Moraine, whether you are needing drain cleaning, septic services, emergency plumbing repairs, water heater repairs, water heater replacement, toilet installation, excavation services, water softener services, pipe repair or you're just looking for a 24-hour plumber, Five Star Dayton Plumbing is here to help. Give us a call today for all your residential and commercial plumbing-related needs.

Choose Five Star for Residential & Commercial Plumbing in Dayton, OH
We're open seven days a week, each day of the year, including weekends and holidays, with drain cleaning services and full-service plumbing provided by master plumbers serving residential and commercial needs, water services, plumbing install and repair, emergency plumbing, and water heater services.
We service sewer lines, septic systems, and plumbing systems with certified service techs offering plumbing services for all types of plumbing problems, including work on water heaters and plumbing issues, faucet repair, toilet repair, toilet problems, shower problems and sink repair, sewer lines, and excavation. There's no job too big for Five Star Dayton. Call today at (937) 230-6506!