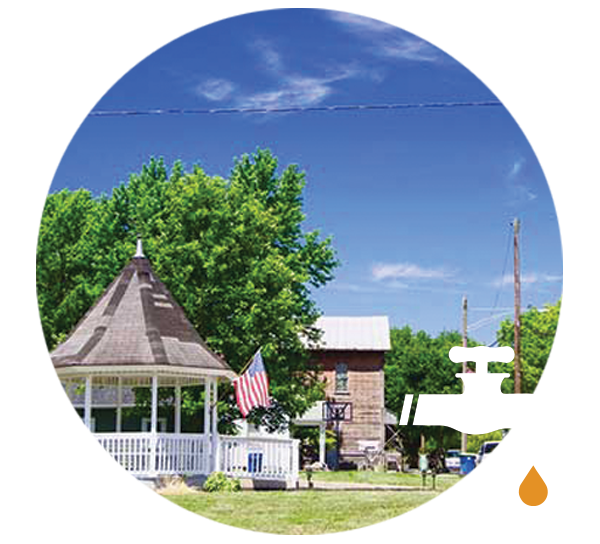 Service Area Locations
Clayton, OH Plumbing & Drain Services
Are you looking for affordable plumbing services in Clayton, OH? Five Star Dayton Plumbing is your trusted plumbing contractor for professional commercial and residential plumbing services, including general repair and maintenance, excavation for sewer and pipe lines, drain repair, clogged drains, pipe problems, toilet repair, emergency plumbing services around the clock, and even full bathroom remodels. We're proud to service Dayton, OH with our five-star rated plumbing services!
If you're a resident, home or business owner in the Clayton, Ohio area in need of expert level plumbing assistance, give Five Star Dayton Plumbing a call now! No matter how big or small the job, we always stand behind all of our work as a local-owned, family-operated plumbing business serving the Greater Dayton, OH and Greater Cincinnati, OH areas. Get a free online quote now!
Residential & Commercial Plumbing Repair, Maintenance & Installation in Clayton, OH
Clayton is essentially a stone's throw away from Dayton. The city has a population of more than 13,200 residents and it was laid out by the War of 1812 veteran John Clayton in 1816. In 1998, Clayton merged with Randolph Township. Because Clayton is next to Interstate-70, it's considered a convenient location for businesses and residents who travel throughout the region. It's also only 10 minutes away from the Dayton International Airport.
As part of the Northmont School District, Clayton is proud of the educational accomplishments of their students. Their school system has been rated "Excellent" and "Excellent with Distinction" by the State of Ohio since 2002.
Clayton is also known as being the setting for part of Ayn Rand's novel, The Fountainhead. In the novel, which was the author's first literary success, Clayton is considered an archetypal "middle America" town, compared to its polar opposite, New York City, where most of the plot takes place.
Clayton, Ohio has a trusted source when it comes to expert local master plumbing services at a fair price. If you're looking for local plumbing services in Clayton, whether you need drain cleaning, septic services, emergency plumbing, water heater repair, water heater replacement, toilet installation, excavation services, water softener services, pipe repair or you're just looking for a 24-hour plumber, Five Star Dayton Plumbing is here to help. Give us a call today for all your residential and commercial plumbing-related needs.

Choose Five Star for Residential & Commercial Plumbing in Dayton, OH
We're open seven days a week, each day of the year, including weekends and holidays, with drain cleaning services and full-service plumbing provided by master plumbers serving residential and commercial needs, water services, plumbing install and repair, emergency plumbing, and water heater services.
We service sewer lines, septic systems, and plumbing systems with certified service techs offering plumbing services for all types of plumbing problems, including work on water heaters and plumbing issues, faucet repair, toilet repair, toilet problems, shower problems and sink repair, sewer lines, and excavation. There's no job too big for Five Star Dayton. Call today at (937) 230-6506!